Meet Jachelle Powell – First Generation Day 2022
Jachelle Powell is a first-generation nursing student, small business owner, and mentor paving the way for future students like herself.
Nov. 7, 2022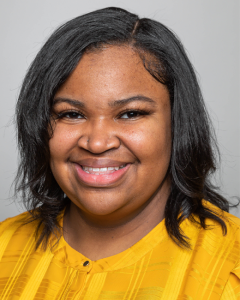 In high school, I knew I wanted to go to college, but I didn't want to go into debt. I was fortunate to get a KC Scholars scholarship and financial aid which applied to 17 schools in Missouri and Kansas. Out of all the schools I toured, Mizzou and SSON (Sinclair School of Nursing) provided the most for first-gen students. During the college application and touring process, my parents and I were learning together. It was great to have that support system in place and get help from Laura Anderson at the nursing school as I prepared to go to college.
As a kid, my grandpa had cirrhosis of the liver. I saw how well he was cared for and that inspired me to go to Summit Tech Academy for two years during high school. First, I did pre-allied health which led me to focus on nursing during my second year. I was able to do hands on learning and shadow real nurses. That genuinely prepared me for nursing school.
I also have a small business as a nail tech, Jayz Nail Way, which has really shown me that you can care for people in more than one way. Through this, I've become a people person and I'm looking forward to being an ER (Emergency Room) nurse after school. I hope I can be that personal element for people when they are in a critical situation. Sometimes during all the chaos, having that one person can truly make a significant difference. I've also found a way to make a difference as a part of a high school mentoring program called PASS. My parents were so supportive but being there for other first-gen students and being closer to their age means I can provide support in a way I missed out.
If I had one piece of advice for other first-generation students it is to be confident in who you are, regardless of your background. Do not compare yourself to others. Have faith in your goals and ambitions. You can be successful – everybody has their own journey.
---