San Jose, Costa Rica
Public Health Service Project
Winter 2024: January 2 – 13
The application for this program will be posted during the fall 2023 semester.
Immerse yourself in the public health system of Costa Rica! Offered through the Sinclair School of Nursing, this public health service project will give you a comprehensive experience through various . You will develop a greater understanding of how to be successful in a field that requires working with a wide variety of socio-economic groups and how those factors impact health issues and vulnerable populations. Led by Morgan Shahan, the program includes staying with local homestays to f. This opportunity includes:
Exploring and participating in local health systems
Spanish language instruction
Excursions to a rain forest and the Pacific Coast
Lectures and field trips to further understand of cultural, dietary, and agricultural influences on health
Don't miss out on the opportunity to take your studies abroad and learn about nursing through a hands-on, global experience.
For more information, visit the MyStudyAbroad or contact Morgan Shahan.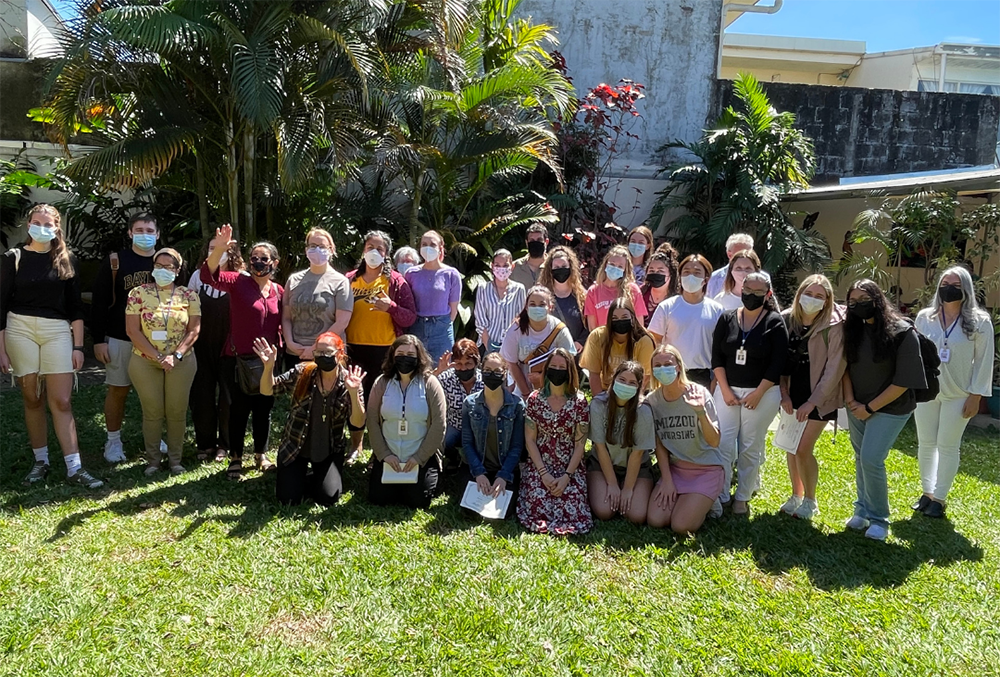 Bergamo, Italy
Ethics in Nursing
Summer 2024: May 12 – June 8
Applications are now being accepted.
Experience Italy as you gain an in-depth understanding of how nurses around the world deal with ethical dilemmas. Spend three weeks exploring northern Italy on this program led by Casey McCormick and Ellen Chiocca. Bergamo offers an ideal setting situated between Milan and Venice, an incredible location to compare and contrast ethics in nursing from American, European and global perspectives, including guest lectures from Italian nursing experts.
Ideal for upcoming sixth and seventh semester nursing students, you will leave Italy with a better understanding of how to handle the ethical challenges you will face as a nurse.

Jinju, South Korea
Jinju Health College Exchange Program
The application for this program will be posted in the spring 2024 semester.
Fully immerse yourself in South Korea's health care system! Gerontology and pre-nursing students will learn alongside Jinju Health College students, comparing and contrasting how a nursing workforce operates on a global scale. Lectures and excursion will lend first-hand view on how both traditional and modern medicine can be used to inform health care. Mizzou Nursing students leave South Korea with a new grasp on cultural competency in nursing care. Stay tuned to learn more.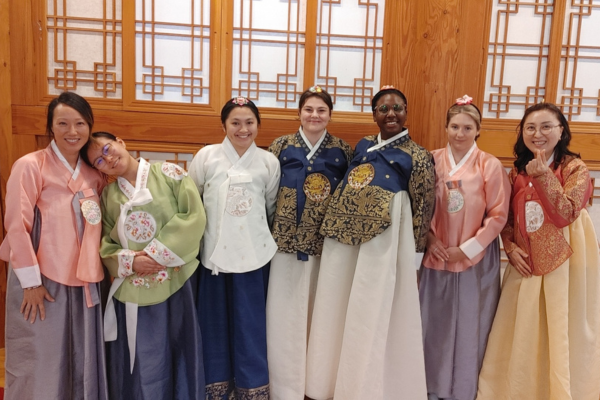 Local Excursions
Alternative Clinical Experiences in Missouri
Mizzou Nursing students have several opportunities to go on clinical trips within Missouri:
Camp Barnabas:
Camp Barnabas provides a summer camp experience to individuals with special needs and chronic illnesses. Mizzou Nursing students play an essential role as medical staff and assist with the daily care of all campers. They will familiarize themselves with each camper's care plan, including daily medications or procedures, and prepare for potential emergencies. Camp Barnabas provides a deeply fulfilling and fun experience to Mizzou Nursing students and lends experience in caring for a variety of conditions while practicing proper documentation and communication practices.
Rural Health Immersion:
Experience the rewards and challenges of working and living in a rural community in our partnership. Students will learn how caring for a rural population differs from an urban population, emphasizing social, economic, and agricultural impacts on health care.
Stay tuned for more information on these programs.