A Building Designed for Innovation
The Sinclair School of Nursing's new 64,585-square-foot, $30 million state-of-the-art building offers a high-fidelity and immersive simulation center, advanced interactive classrooms, clinical skills and assessment labs and a dedicated research and innovation suite. The new facility will help bridge the academic partnership between our students, teaching and research faculty and MU Health Care.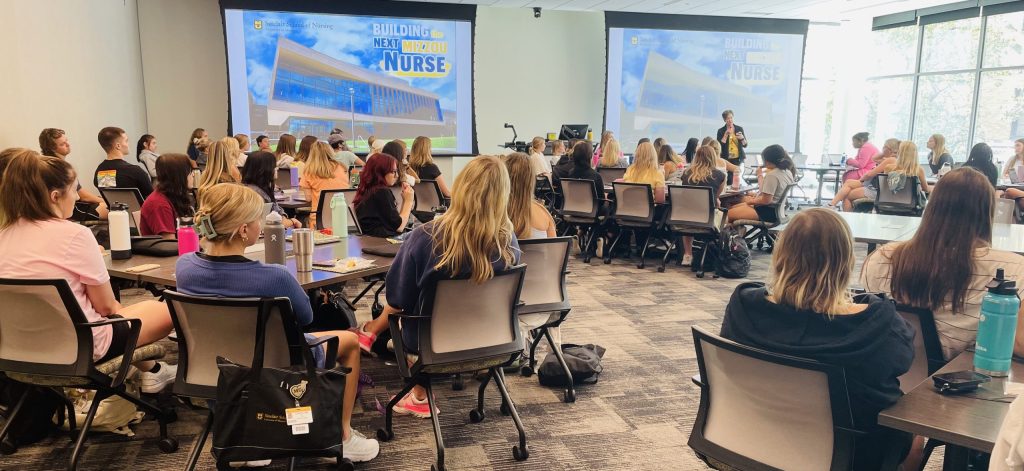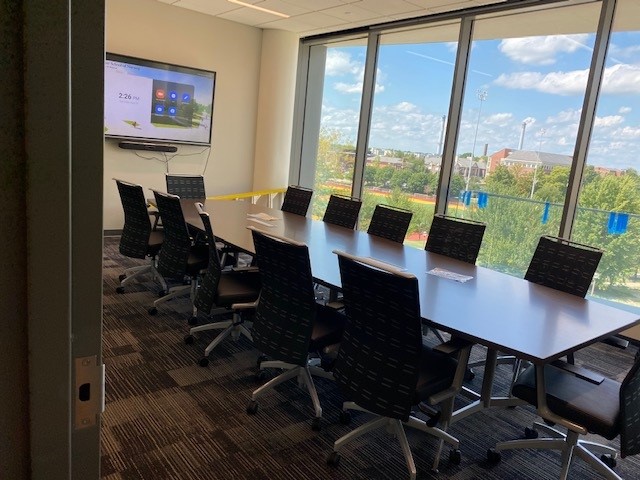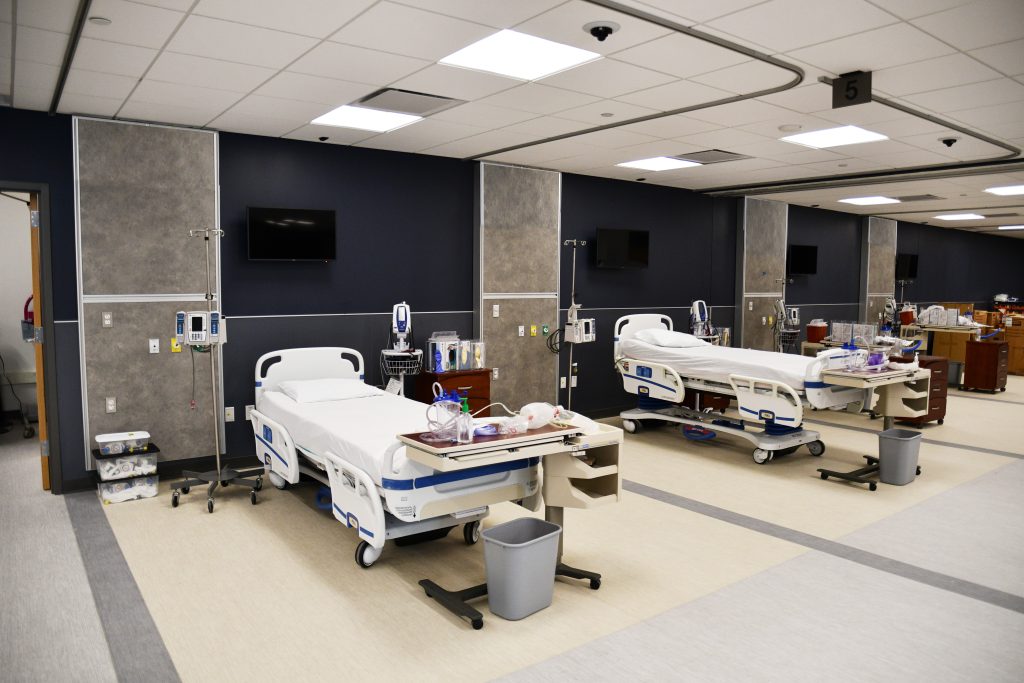 Research and Innovation
Research and Innovation will have a dedicated suite for faculty and staff to expand our award-winning research programs that change care delivery models and outcomes.
The synergy between nurse scientists and practicing nurses will grow the translation of knowledge from innovation and discovery to implementation.
Home of the START Lab, the SSON Precision Smart Technologies and Applications for Rapid Translation Lab. A digital lab that provides our researchers clinical information about the potential health benefits of wearable consumer-grade technologies so the devices can be quickly adapted for use in clinical research.
Student Engagement
Evidence-based learning is proven more effective when students can engage with faculty, learn and test all in a comprehensive program.
Enhanced technology improves the experience for students in our hybrid graduate programs.
Student lounge and common area offer opportunities for group study and collaboration.
Natural sunlight and open courtyard elevate healthy mental health breaks for students with intense study curriculum.
School Growth and Advancement
State-of-the-art building with all of its technology and amenities along with the school's research-forward thinking will attract and retain world-class faculty.
New building is designed to accommodate continued growth to educate the next Mizzou Nurse, a critical asset in our communities.
The Sinclair School of Nursing is the top nursing school in Missouri and modeled to deliver one of the top educational experiences and success-rate outcomes in our country.
Immersive and Experiential Learning
Expanded space for advanced immersive learning will better train our students for real-life experiences and give them a consistent high-level teaching encounter with more one-on-one instruction from our faculty.
Fourteen bed "hospital" interactive classroom is equipped with artificial intelligence (AI) mannequins and the technology to replicate
a bedside environment for assessments and interventions.
Seven dedicated classrooms will offer high-fidelity simulation including crash carts and other technology to navigate critical patient scenarios that will lead to life-saving care.
Adjoining Entrance to MU Health Care will Strengthen our Academic Partnership
A dedicated space to continue the long tradition of the Sinclair School of Nursing's highly interdisciplinary program.
Close proximity and operational partnership with the School of Medicine and
MU Health will enhance opportunities for collaboration, clinical study and
transdisciplinary research.
Multidisciplinary research centers like NextGen Precision Health and Ellis Fischel Cancer Center are only steps away from the new building providing shared resources and advanced technology to help quickly move revolutionary research from bench to bedside.