The Sinclair School of Nursing (SSON) is happy to announce the following faculty are being recognized from named endowments. These named endowments are prestigious to the faculty and allow them either a salary enhancement or support for their work. Congratulations.
April 7, 2023
Nancy Birtley is the recipient of the Rosemary T. Porter Faculty Scholar. Dr. Birtley is an associate teaching professor and the psychiatric mental health nurse practitioner (PMHNP) area coordinator in the Sinclair School of Nursing and teaches the PMHNP graduate courses. She owns a practice in St. Louis, MO in which she provides psychiatric consultation services to residents of approximately 20 long-term care communities. In this practice, she has precepted graduate APRN nursing students for more than 2,500 hours. Dr. Birtley's mission in her practice and academic position is to reduce the use of inappropriate psychotropic medications, especially antipsychotics, in the treatment of elderly persons with dementia. Dr. Birtley received her Doctor of Nursing Practice (DNP) in 2015 from the SSON, and for her DNP project, she developed and implemented an evidence-based practice (EBP) protocol for safer and more effective psychotropic medications to use prior to antipsychotics, and she published this work. She educates all of her students and nursing home staff/providers/leaders on inappropriate psychotropic use and EBP protocol. She has presented at numerous local, state, and national conferences and has authored/coauthored journal articles to disseminate this important message.
Originally named the Nursing Shareholder Faculty Scholar Endowment Fund and established in 2007, this fund was renamed the Rosemary T. Porter Faculty Scholar in 2012 by friends, faculty, and alumni of the MU School of Nursing to honor Dr. Porter's years of service to the SSON. The recipient of this faculty scholar position must be active in scholarly teaching and learning, must be a positive citizen, and must participate in governance.
---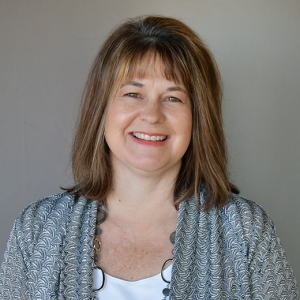 Olumayowa (Nike) Odemuyiwa is the recipient of the Alberty Richardson Faculty Fellowship in Medical/Surgical Nursing. Dr. Odemuyiwa is a trained analytical chemist, but when she migrated to North America, she wanted a job that would allow her to have a direct impact on people – so she became a registered nurse. She has worked in both Canada and the United States for the past 18 years. For the last 6 years, the SSON has allowed her to pay her gratitude to the profession forward by facilitating the learning of the next generation of nurses. As an assistant teaching professor, she instructs students in the care of adults in the Medical-Surgical section of the undergraduate nursing program at the SSON. Whether in the classroom or at the bedside, Dr. Odemuyiwa's goal is to ensure her students emerge on the other side of their education as nurses who are critical thinkers, competent, committed, and empathetic health care professionals, excellent team players, and lifelong learners. Dr. Odemuyiwa's area of research focuses on how individual's source, access, and use information on health issues, and how health care professionals communicate medical information to their patients and colleagues.
The Alberty Richardson Faculty Fellowship in Medical/Surgical Nursing was established by Steve and Sally Richardson in 2004. In structuring this endowment to benefit a faculty who teaches in Sally Richardson's area of medical/surgical nursing, it is their hope they will contribute to the excellence in education while ensuring that there will be sufficient faculty to enable the school to continue to grow and educate future generations of much-needed nurses.
---
Amy Vogelsmeier is the recipient of the Helen E. Nahn Chair. Dr. Vogelsmeier is an associate professor in the Sinclair School of Nursing (SSON) and a fellow in the American Academy of Nursing. She received her PhD in leadership and health-systems in 2008 and her master's degree in adult and gerontological nursing in 1997, both from the University of Missouri, and her undergraduate nursing degree in 1989 from the University of Central Missouri. Dr. Vogelsmeier is a health services researcher with a focus on improving care for older adults residing in long-term care settings. She has been a principal investigator and co-investigator on multiple highly funded innovative projects at the University of Missouri, has over 70 publications in print, and is recognized nationally for her work in nursing home systems and patient safety.
The Helen E. Nahm fund was established by her sister to honor Helen. Ms. Nahm was dean at the School of Nursing from 1941-1942. She left in 1942 to pursue her PhD, which she completed in 1946. The gift was made in recognition of Helen's achievements in nursing and her service to the University of Missouri. This fund was established in 1996 for distinguished faculty to teach or do research in the field of nursing.
---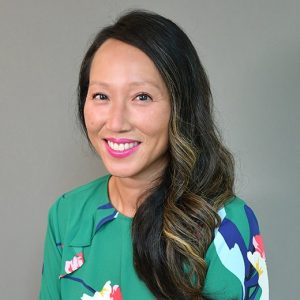 ---