Building Vaccine Confidence Among Nurses and in Communities
In April 2022, to help increase knowledge and confidence about the COVID-19 vaccine among nurses and the communities they serve, the Sinclair School of Nursing and MU School of Journalism developed an interdisciplinary team of educators and researchers and earned a grant from the American Association of Colleges of Nursing (AACN) with funding through the Centers for Disease Control and Prevention (CDC).
"We want to prepare our nursing students as they get ready to graduate and go on to become nurses serving our communities," said Stefanie Birk, an assistant teaching professor, who teaches public health classes to hundreds of undergraduate and graduate students in the MU Sinclair School of Nursing. "By incorporating these lessons into their current curriculum, they will be better prepared going forward to have effective conversations with people who may be feeling hesitant about the COVID-19 vaccine."
The content will be incorporated into Birk's current 'nursing in communities' course for the spring 2022 semester as well as future semesters. The updated course content will cover topics including vaccine development, safety and efficacy, vaccine hesitancy, differentiating between factual, evidence-based information and misinformation related to COVID-19 vaccines, motivational interviewing, health communication and social media marketing.
"We want our students to not only have knowledge about the COVID-19 vaccine, but also to feel empowered and confident to engage with members of local communities who might feel hesitant about it, and to target key rural and underserved populations in Missouri where vaccine hesitancy may be more common and the vaccination rates might be lower," Birk said.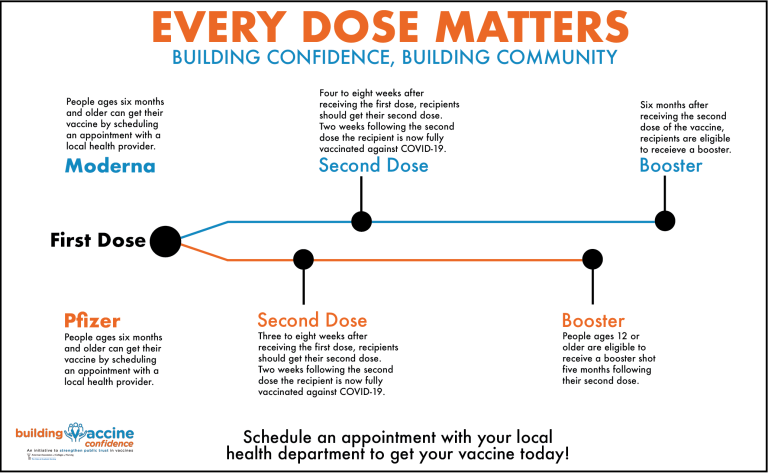 Know FACT vs. Myths
FACT: Since the virus is changing, you can get a different type of COVID even if you've already had it. The vaccine prevents severe illness from various strains of the virus.
FACT: The vaccine has materials from the virus that causes COVID-19. This doesn't make you sick, but trains our cells to recognize the virus and fight against it.
FACT: Scientists have been working on the technology since the 1980s. The FDA only allows companies to produce vaccines that are safe AND effective.
FACT: It is strongly recommended that people who are pregnant should get the vaccine to prevent severe illness and even pregnancy loss from COVID-19.